This weekend was a busy one, but so much fun! I got to hang with my friends, create some cool visuals and just overall enjoy music and life.
SATURDAY
Kicked off Saturday with a photo shoot for R. Legacy magazine. Lead by the incomparable Kedrick Walker, their team has been working tirelessly creating The Artist Issue, which will be their first in physical print. I've followed their magazine for a long time now and it's an honor to be a part of their growth. Big ups to them and check out their last issue here.
SUNDAY
Sunday, was a whirlwind! Whew... I woke up and ran into Manhattan to rent a camera and microphone, as Missy and I were embarking on our first video collaboration! Our new year goal was to be as DIY as we could possibly be in 2016 and this year's NPR Tiny Desk Contest was a great excuse for us to kick that off.
Before we shot the Tiny Desk Contest video, we spent the afternoon playing around with props and lightening and took a little break to record a cover from our tiny couch! Sang a new joint by Jojo called When Love Hurts... it's the jam! Lol
Later that evening the guys rolled through and we shot an original song, which we'll be submitting to NPR for consideration! As soon as that video is up on YouTube, I'll definitely let you guys know!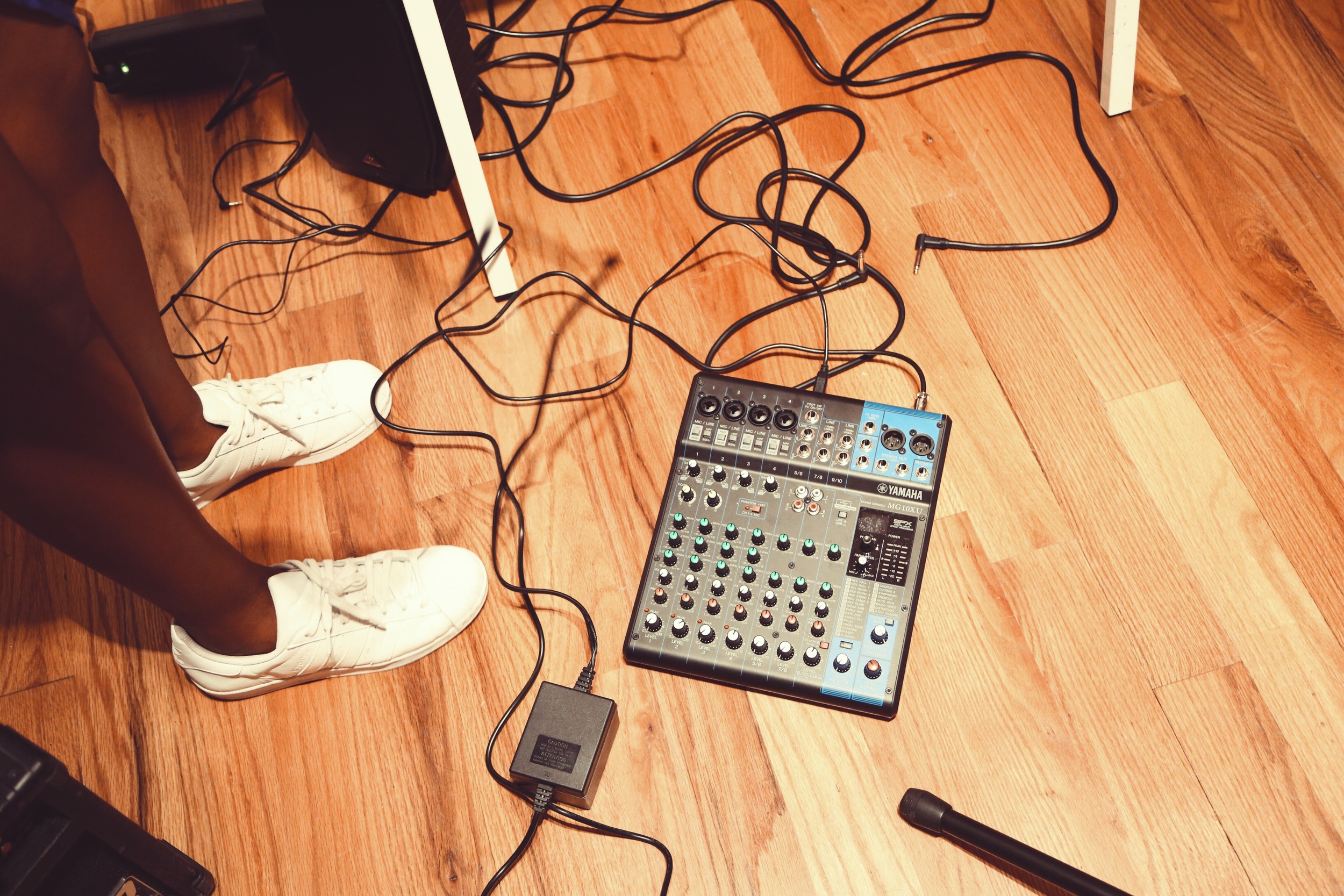 With the help of Missy & Jeary Sylves, myself and the band (Granville, Julian & Alex) had a blast jamming in the living room in front of....yes, our tiny desk!
ICYM my last year's submission, check it out here... Wish us luck this YEAR!
MONDAY
Monday was MLK Jr. day and I spent my morning drinking tea and reflecting on the life and last impact of Dr. King. Democracy Now aired a newly discovered speech, which I listened to and was so moved, as I always am, by his skill, his intelligence and his candor.
My afternoon was spent watching Food Network at my bff's place and talking about lack of diversity in Hollywood! Raging about inequality constitutes our bonding time! Lol
All in all, it was a full weekend and it felt great to devote all of my energy toward the things I care about and the people who make my life so full.
Til next time -
elle